Check Out Our Dyno Tuning Process
Dyno tuning allows us to make key adjustments to your motorcycle on things like the ignition, fuel levels, and air supply. Using state of the art dyno equipment, we can assess where your ride is at and make any changes needed. It is a must when installing any stock or performance related parts. It can help you make the right choice on components like air cleaners, exhaust, cams, cylinder bore, and more!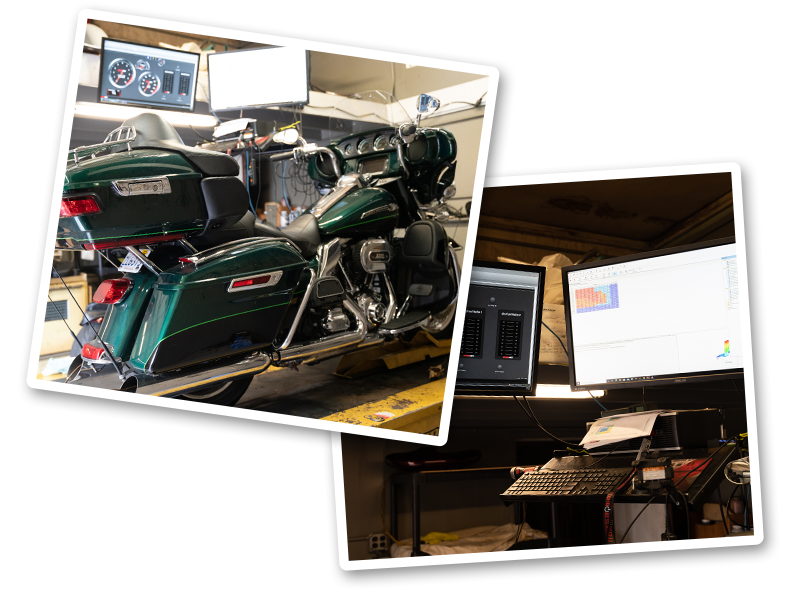 Limitless Possibilities For Your Bike
Dyno tuning is a great way to assess and adjust your air to fuel ratio, which is essentially how much air and fuel are mixing in the combustion chamber. Being too far on either end of the scale will cost you power, torque, economy, and efficiency. If you run too lean, major damage can be done to the motor itself. If you run too rich, you can foul spark plugs, dilute your oil with gasoline, and generally cause a noticeable reduction in performance.
✓ Maximize Horsepower
✓ Air & Fuel Ratio Adjustments

✓ Maximize Torque
✓ Choose The Right Performance Parts

208 Bernon St.
Woonsocket, RI 02895